Empowering Dreams: Inside the Inspiring World of the HER Lab Vocational Training Center, Kenya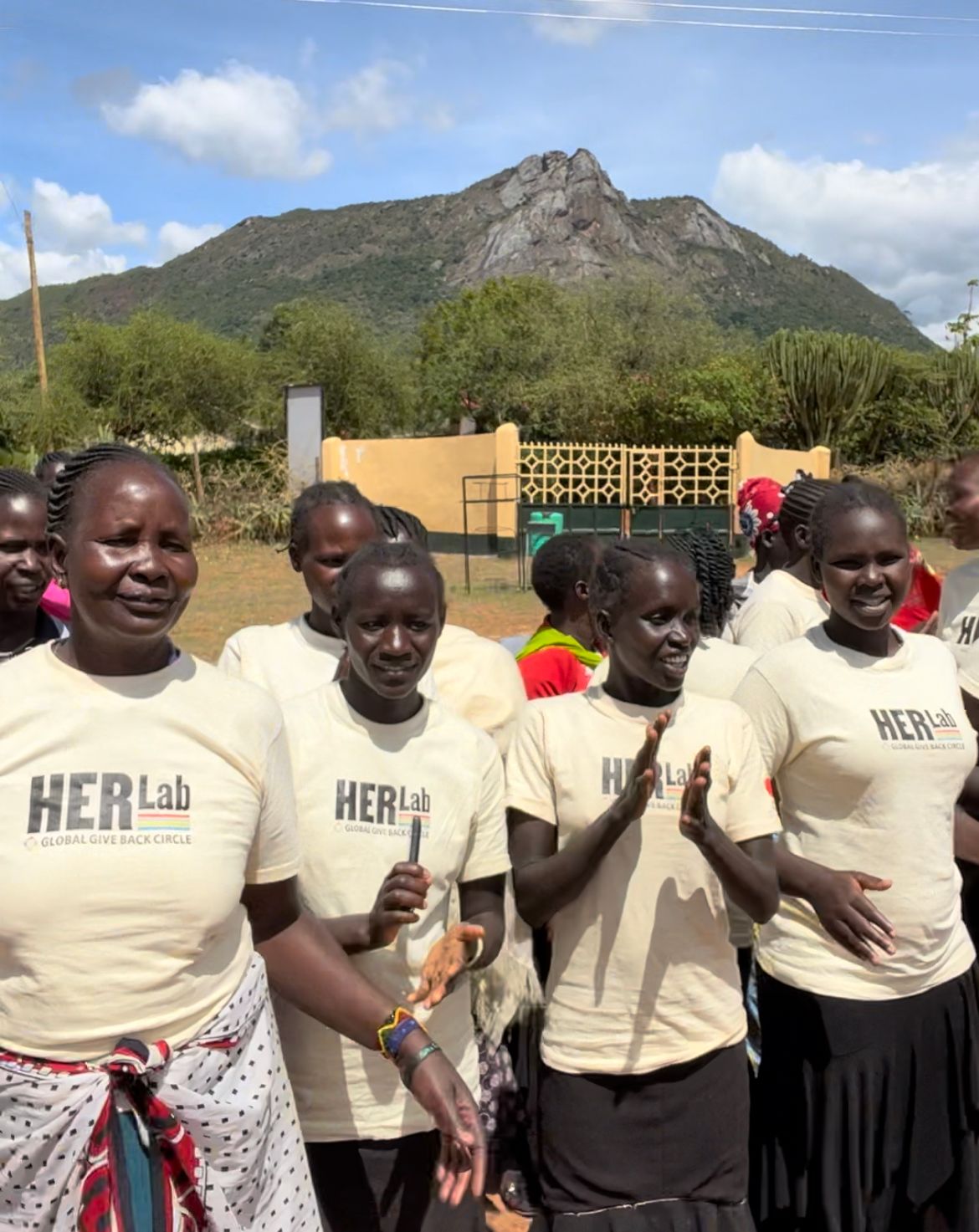 "You're going to West Pokot?" my Uber driver in Nairobi exclaimed, "there's a lot of tribal conflict in that region. Be careful there!" Located in the far north of Kenya, West Pokot is a county most associated in the minds of many Kenyans I spoke with in Nairobi as a place known for livestock banditry and traditional practices such as forced childhood marriage and FGM for its young women.
I was visiting West Pokot at the invitation of Linda Lockhart, a former New York banker, and the founder of the Global Give Back Circle and its HER Lab economic empowerment incubator program which is based in West Pokot. Global Give Back Circle focuses on helping economically disadvantaged young women in Kenya find opportunities to move themselves, their families, and their communities out of poverty and into empowerment. I was lucky enough to meet Linda through the Clinton Global Initiative and its network of "doers" when we were launching the Pour Les Femmes Foundation in the fall of 2022 in New York.
HER Lab provides adolescent girls and young women with access to bridge-to-employment opportunities. Some of the women of West Pokot may travel by dirt road for five hours or more from even more rural tribal villages to board at HER Lab in the small town of Morpus, Kenya. While at HER Lab the women gain skills in leadership, digital literacy, coding, financial literacy, reproductive health, entrepreneurship, agriculture, beadwork, sewing, plumbing, and electrical work. Once they graduate from HER Lab, the women return to their villages where they've able to earn money to help take care of their families and teach others the skills they've learned thereby creating a virtuous cycle of "Giving Back" to their own communities. With plans to expand the HER Lab format with the help of the Mastercard Foundation to six additional centers throughout Kenya including one in a refugee camp, Linda and her exceptional team have created a model that works.
Major funding for the HER Lab program comes from its close partnership with the Mastercard Foundation and its Nairobi-based leadership team. With its focus on securing employment as a pathway out of poverty, the Mastercard Foundation focuses on finding solutions for Africa's youth employment challenge where reducing youth employment in Africa, the world's youngest continent, is a particularly important measure of poverty reduction. Mastercard Foundation believes that all people, no matter where their starting point in life, should have an equal chance to succeed and that with access to education, financial services, and skills training, people can have that chance. Their investment in HER Lab and its expansion represents Mastercard Foundation putting these ideas into practice.
"The kind of trip you just finished is life-changing and also mentally and emotionally exhausting," Linda said when I was back in the U.S. "It can take me weeks to rebalance." I agreed. Once you can see how others live and how little it might take to help them lead a life of dignity, it's impossible to take your own life in the U.S. for granted and not feel moved to give back. I'm certainly committed to doing what I can to help tell the stories of the women of West Pokot and the wonderful work being done there by HER Lab and hope my first trip to beautiful West Pokot won't be my last.